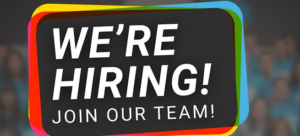 Grow with Olen Hensley Automotive!
Olen Hensley Automotive is a family-owned truck and trailer repair shop looking to hire a skilled automotive/truck painter and body technician.
Qualifications:
*Applicant must have experience in collision repair, metal work, and frame work
*Must have knowledge of repair/refinish technologies and products
*Must have the ability to color match
Our benefits include:
*Full-time employment
*4.5 day work week!
(Hours: Monday – Thursday 8:00-5:00pm and Friday 8:00-1:00)
*Paid holidays
*Health insurance
*Life insurance
*Retirement fund
*FREE uniforms
Hourly wage based on experience and is negotiable.
CDL license a plus!
Please email resume and references to olenhensleyauto@gmail.com OR come by the shop to complete an application in person.
Shop location:
221 Amboy Road
Asheville, NC